Property Finder Marbella offers one of the widest up-to-date property portfolios with thousands of apartments, penthouses, townhouses, villas and fincas for sale along the Costa del Sol.
Use our property finder service to find your perfect Spanish property. Whether it is a bargain apartment, a beautiful townhouse, a bank repossessed property with financing, a luxury frontline beach villa or a rustic finca in the countryside, we have it for you.
The Buying Process – A step by step guide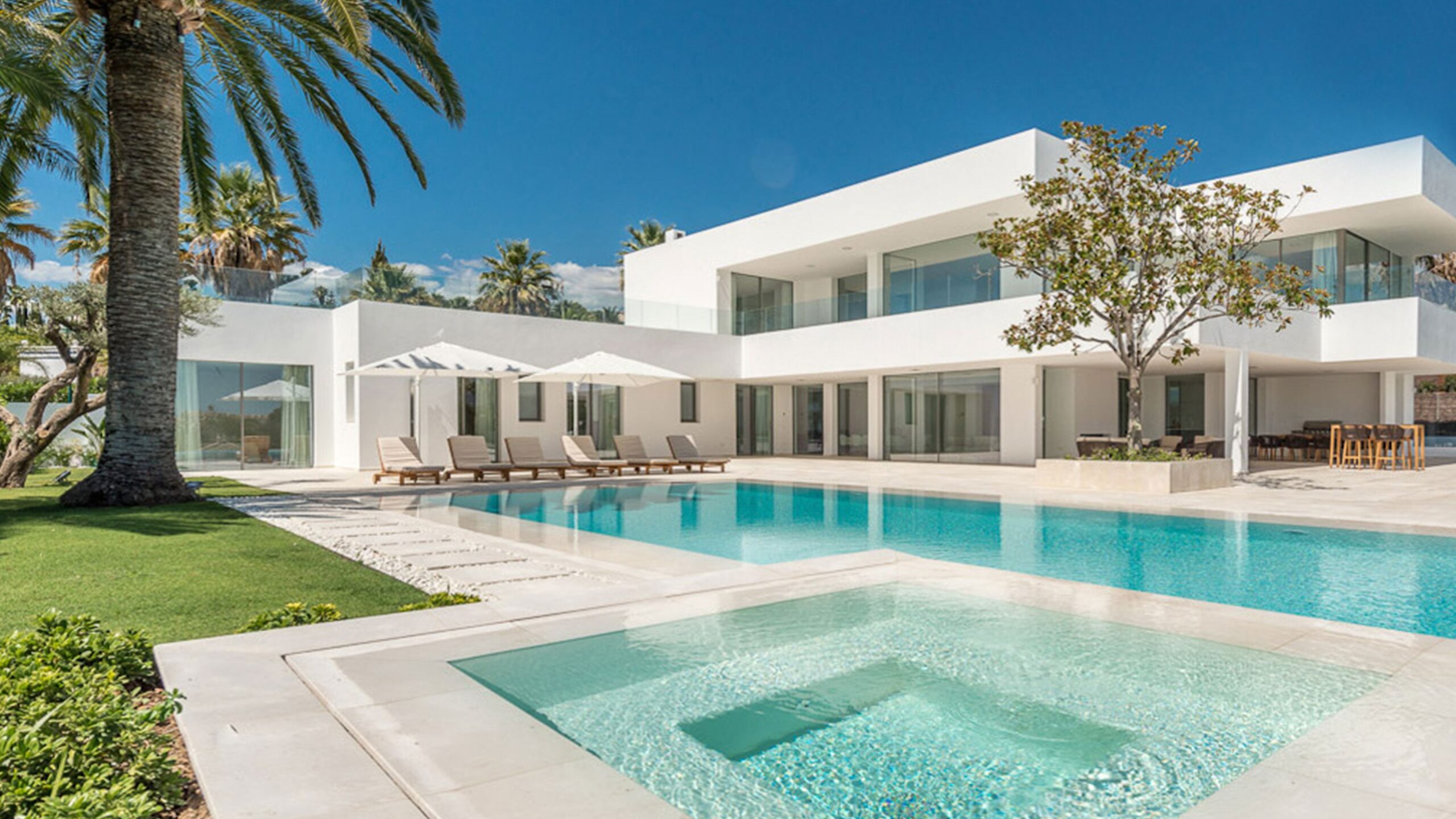 The process is simple:
We LISTEN to EXACTLY what you are looking for. We are totally independent and work for you. We will offer you sound, impartial advice, no hard sales pitch.
You will be appointed a dedicated advisor from the moment you contact us. They will look through thousands of properties for you and eliminate those that do not match your requirements, only presenting properties that are right for you.
As Property Finders we have access to ALL the properties for sale on the Costa del Sol. By offering our Property Finder service we remove the inconvenience and stress of seeing multiple agents, answering the same questions repeatedly and viewing the same properties. If you find a property advertised online that you like, send it to us and we will add it to your itinerary.
We will arrange all viewing appointments. We will pick you up and drive you to all appointments, ensuring that you are in safe hands and that you get the most out of your viewing time. You will be accompanied and guided by your dedicated advisor from step one, all the way through the purchase process. Our after sales team will also help you with any further requirements from interior design to schooling, putting at your disposal our extensive local knowledge acquired from over 20 years of living and working in Marbella.
This Personal Property Finder Service is FREE to our clients. No hidden costs.
Once you have found your perfect Spanish property, we will recommend fully independent legal and financial advisors to help you through every stage of the process to ensure it all proceeds correctly. Buying on the Costa del Sol and, in particular Marbella, is straight forward but you must always have legal representation. Our aim is to make your buying experience as easy as possible.
The first step of the purchase process is a Reservation Contract. This is a standard contract used in Spain to reserve a property for a specified period of time. This gives your lawyer time to complete the due diligence process necessary to move onto the next stage.
What is a reservation contract?
Typically, the reservation contract would set out the basic terms and conditions of the purchase. It is agreed and signed by both the buyer and the seller. It is a temporary reservation document only. Such a document would include:
Address of the property.
Agreed sale price of the property.
The full names of both the vendor and buyer.
A Provisional date to sign a private purchase contract.
Other special conditions i.e. subject to finance.
Amount deposited to secure the reservation.
Typically, a 6,000 Euro deposit is required to take the property off the market while the due diligence is carried out. This deposit would normally be held by your lawyer dealing with the transaction on your behalf. Once due diligence has been done this €6,000 will be sent to the vendor´s lawyer. This reservation deposit is fully refundable in the event that your lawyer discovers any legal impediments impeding the proposed property purchase. It is not refundable if you decide to change your mind. Please be aware that for high end luxury properties the deposit is higher than €6,000.
What happens next?
Once the due diligence process is satisfactorily completed your lawyers will then proceed to a private purchase contract.
What is a private purchase contract?
A private purchase contract is a contract between the vendor and the buyer. It typically sets out the terms and conditions of the contract in detail. The contract will be prepared by your lawyer and will contain:
A legal declaration from the vendor that they are legally entitled to sell the property.
The full address, dimensions, and features of the property as set out in the "Referencia Catastral". This is the Governments property registration with the Government´s recorded details of the property.
The agreed completion date of the transaction specifying the date for the property to be handed over.
The terms and conditions as agreed by the purchaser and the seller.
At this stage a further 10% of the purchase price (minus your initial €6,000 reservation deposit) will be paid to the vendor´s lawyer. All money transactions must be carried out through your lawyers.
Purchasing costs
The buying costs in Spain can vary depending on what is purchased but as a rule we would recommend allowing 10% – 13% of the agreed purchase price to cover all your fees and taxes. The costs are generally as follows:
For resale properties (pre-owned) the property Transfer Tax is 8% on the first €400,000, 9% on the next €300,000 and 10% on anything over €700,000. There is no Transfer Tax for new homes. Instead, new homes are subject to 10 % VAT (IVA in Spanish) plus 1.5% stamp duty.
For plots, commercial premises or garages this increases to 21% VAT (IVA).
Further costs would be Notary Public at 1%-1.5% and your Legal Fees at a typical rate of 1%.
Additionally, should you require a mortgage, Spanish banks will typically charge an average of 1% – 1.5% of the value of the mortgage as an arrangement fee or we can recommend brokers who will source the best deal for you.
Our After Sales Service
During the purchase process we are constantly on hand to assist you with any support and advice required. Following the completion of your property, we remain on hand to offer any help and advice that you may need. Your Property Finder Marbella team will provide you with a choice of tried and tested service providers covering all fields. Our aim is to ensure that you receive the most reliable care available in the area.
Our Additional Services
We have compiled a list of the most commonly requested services. Should you require assistance in any of these fields, please do not hesitate to contact us.
Property and Health insurance
Currency exchange
Builders
Furniture packages
Interior design
Kitchen suppliers
Contracting water & electricity
Handymen
Movers
Painters
Electricians
Gardeners
Swimming pool maintenance
Property Management
Satellite/Internet services
Car rental
Home security
Advice on Schools and Banking
Arrangement of NIE number
Translators