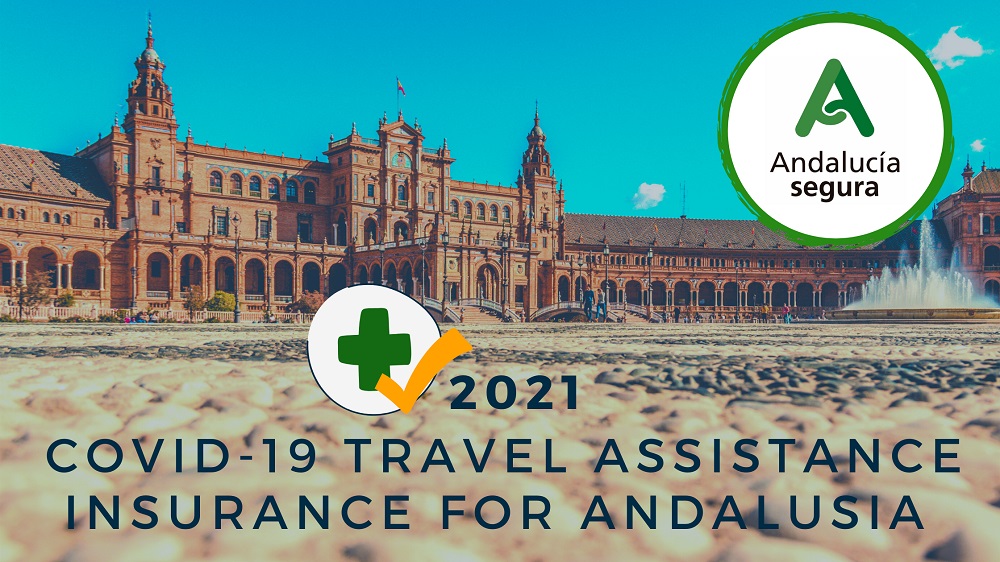 ANDALUCIA OFFERS FREE COVID TRAVEL INSURANCE IN BID TO BOOST TOURISM
International travellers visiting the autonomous region of Andalucia will now be eligible to receive free travel "COVID" insurance, according to the regional government´s official tourism website andalucia.org.
This initiative is aimed at boosting foreign travel to the region, especially to the tourist resorts along the Costa del Sol where the tourist industry has suffered greatly due to the pandemic.
The Junta de Andalucía offers this complementary travel assistance insurance for tourists (non-residents) who travel to the Autonomous region of Andalucía, throughout 2021. The purpose of the insurance is to provide cover for COVID-19 but only in addition to the coverage that you already have (your own personal insurance will apply first). Importantly this insurance only provides coverage in case of infection of COVID-19 (no other illnesses will be covered).
The number one requirement to be covered by this insurance is to have an officially recognized establishment with an irrefutable booking* during your stay, which will indicate the period of coverage of the insurance. This medical cover is to serve as a backup to tourists' own travel insurance, not instead of, and will cover Covid-related medical expenses of up to €4000 as well as repatriation or the cost of an extended stay at a hotel due to quarantine if needed.
*This can be a hotel, tourist apartment, guesthouse, or even camp sites and country lodges.
Important points are listed below:
The insurance valid until December 31, 2021.
This insurance is available to all international travellers to Andalucia (non-residents).
It is a free insurance with Covid-19 coverage for stays in any type of regulated establishment in Andalusia.
It will cover all medical, surgical and hospital expenses of a maximum of € 4,000 but ONLY for Covid.
It also includes medical expenses for transportation and repatriation.
It includes the costs of prolonging the stay at the hotel (in case necessary) of the insured and the companions
The official 24-hour telephone number to make a claim is: +34 91 514 98 41